Welcome to the Hotel Schwärzler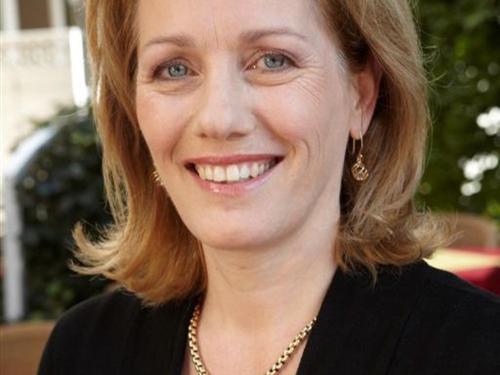 Hospitality in Vorarlberg style

Dear Hotel Schwärzler guests!
Your perfect Bregenz stay is our goal. And that's why we take care of ourselves daily and wholeheartedly!
Tell us your wishes and needs. At the Hotel Schwärzler you will experience real "deep support" for more care and relief during your stay.
We look forward to you!
sincerely
Hostess Susanne Denk and the dedicated Schwärzler team
Die Erweiterung des Hotel Schwärzler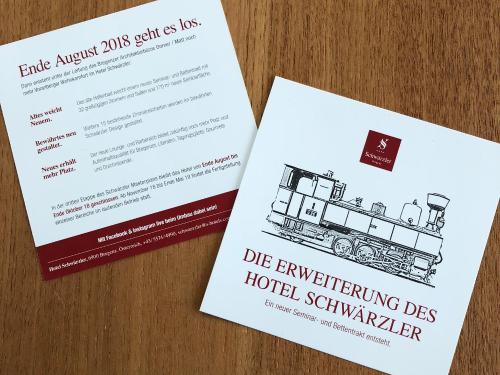 Unter der Leitung des Bregenzer Architekturbüros Dorner / Matt entsteht ab August 18 ein neuer Seminar- und Bettentrakt. Für noch mehr Vorarlberger Wohnkomfort.

Das alte Hallenbad weicht einem neuen Seminar- und Bettentrakt mit 32 großzügigen Zimmern und Suiten sowie 170 m² Seminarfläche.

Weitere 15 bestehende Zimmereinheiten werden im bewährten Schwärzler Design gestaltet.

Der neue Lounge- und Barbereich bietet zukünftig noch mehr Platz und Aufenthaltsqualität für Bregenzer, Literaten, Tagungsgäste, Gourmets und Durchreisende.

In der dritten Etappe des Schwärzler Masterplans bleibt das Hotel von August bis Ende Oktober 18 als auch von Jänner bis Februar 19 geschlossen. Von November bis Dezember und von März bis Mai 19 findet die Fertigstellung einzelner Bereich im laufenden Betrieb statt.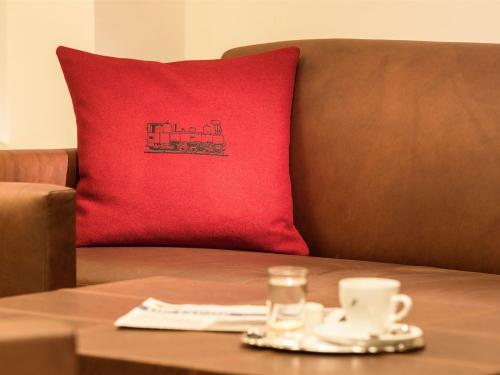 A traditional house with history
Already in 1930 the former Gasthof Rieden was taken over by the Bregenzerwald family Schwärzler-Nussbaumer. At this time, the stop Rieden Bregenzerwaldbahn was directly at the hotel. Hungry and thirsty travelers were taken care of. The success story of a traditional Bregenz hotel began.
In 1973, there was a large extension and in 2013 a comprehensive renovation under the direction of the Bregenz architectural firm Dorner / Matt and with special consideration of the workroom Bregenzerwald and other regional craftsmen.
Experience the highest Vorarlberg living comfort at the Hotel Schwärzler.