In a select circle
Nothing big, nothing loud, rather something intimate, intended for a small circle of people, to whom reading means more than just processing information. At the center of interest will be a book. In the evening of the event, we will inform you, when our room Babenwohl turns into "Schwärzler's fine literary salon". Even who will present it, should remain our best kept secret. So much is already betrayed. It will be a book that has had a great impact on the life of our guest. Whereby we are not concerned with the noise of literary relevance, nor with the attraction of celebrities. It is important for us that you get to know a person, based on his experiences with reading that is important to him.
We would be pleased to receive you in the comforting state of curiosity. And with an appetite for a menu, which is served alternately with the lecture of our guest.
Your
Susanne Denk
Dates: every Sunday from 18:00 clock
22.10.2017 | 03.12.2017 | 14.01.2018 | 04/03/2018
Costs: EUR 79.00 per person for aperitif, 4-course menu with wine accompaniment, mineral water, cafe, participation in the literary salon.
EUR 175.00 per person for overnight stay including breakfast buffet, aperitif, 4-course menu with wine accompaniment and participation in the literary salon
gleaning
Stephanie Gräve | Sonntag, 18.11.2018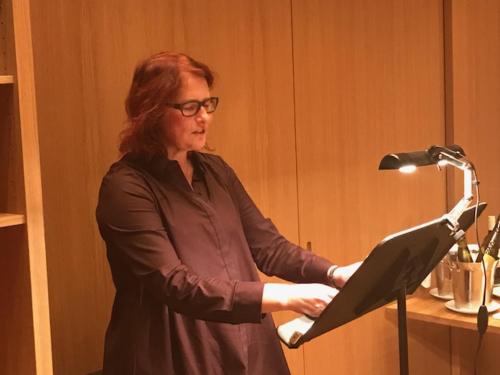 Max Frisch - "Stiller" (1954)
"Und es ging ... um die Würde, nicht in Verstellung vor sich selbst zu leben" - dieser Satz, etwas versteckt in der Genua-Erzählung von Rolf, dem Staatsanwalt, bildet (für mich) eine der zentralen Aussagen des Romans "Stiller". Die Frage nach der Identität, denn darum geht es doch: in einer absurden, uns tendenziell feindlichen Welt müssen wir wissen, wer wir sind. Müssen und selbst annehmen. Nur wenn uns das gelingt, können wir eine Haltung haben: zur Gesellschaft, zur Welt, aus der heraus wir handeln und verändern können. Und Veränderung tut not.
So war und ist der Roman von Max Frisch für mich Gedankenanstoß, Augenöffner und Mahnung.
Dr. Walter Schmolly | Sonntag 21.10.2018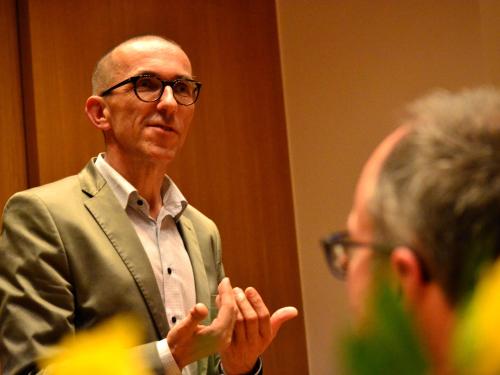 Khaled Hosseini, Drachenläufer (2003)
Khaled Hosseini erzählt in diesem Roman facettenreich und berührend die Beziehung zwischen den beiden Burschen Amir und Hassan – eine Geschichte von Freundschaft, Verrat und Versöhnung, eine Geschichte des Menschlichen und der Empathie in einer Welt der ethnischen, religiösen und sozialen Gegensätze. Die historische Hintergrundfolie vermittelt 40 Jahre Zeitgeschichte Afghanistans. Diese hat sich über Menschen, die auf ihrer Flucht aus diesem Land bei uns Zuflucht gesucht haben, in den letzten Jahren intensiv mit unserer Geschichte verbunden. Das Buch hilft zu verstehen.
Stefania Pitscheider Soraperra | Sonntag, 04.03.2018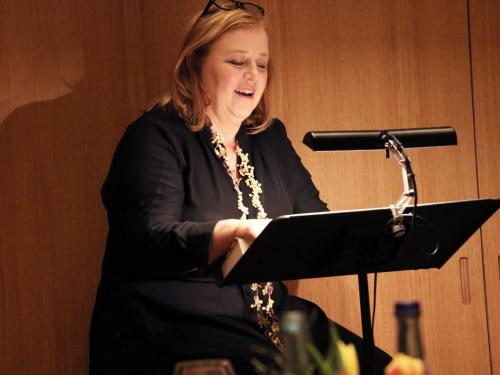 Anna Gmeyner: Manja (1938)

"Manja" ist ein Roman über fünf Kinder und deren Familien im Berlin der 1920er und frühen 1930er Jahre. Ein Roman über eine sich gefährlich verändernde Gesellschaft, über Alltag, Liebe, Ausgrenzung und Verrat. Und ein Buch, das die Frage beantwortet, wie viel man bereits hätte wissen können, damals. Dabei ist "Manja" ein erstaunlich aktuelles Buch, das Wachsamkeit, Hellhörigkeit und Zivilcourage stärkt und mich tief berührt hat.
Wolfgang Mörth | Sunday, 16.10.2016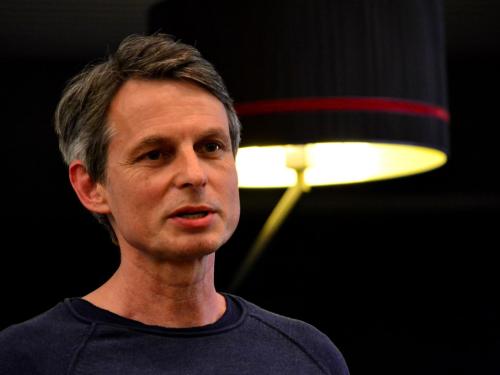 Albert Camus, The Case "Albert Camus is one of those authors and thinkers who showed me in my youth that there can and must be ethics outside religions. In his book The Fall, the search for such ethics is portrayed in a rousing manner, based on the fate of a doubting individual. "
Monika Helper | Sunday, 21.11.2016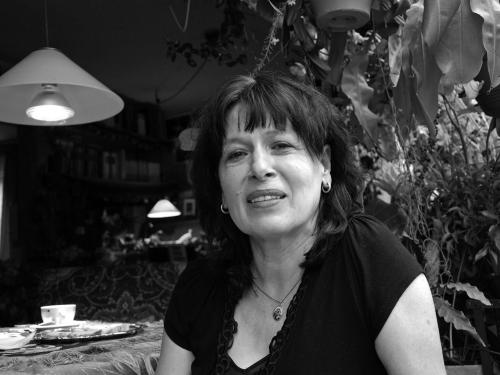 The novel "The Heart Is A Lonely Hunter" by Carson Mccullers hits the middle of every book heart.
Meinrad Pichler | Sunday, 11.12.2016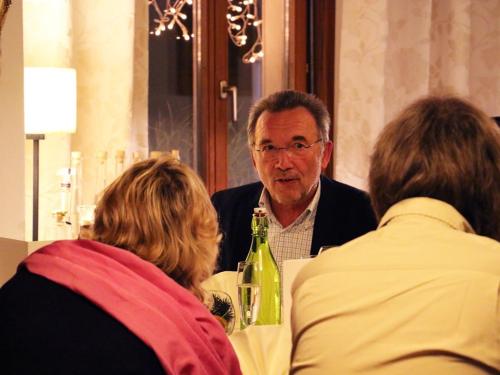 Alex Capus, Skystriker
The Swiss author Alex Capus (* 1961) is a master of the biographical narrative.
Based on precisely researched persons and events, he designs exciting, exemplary literary biographies. The book "Himmelsstürmer" features twelve portraits showing unusual people from Switzerland. They are all on the lookout for self-realization, often on detours and detours. One marvels at the people and the human being.
Verena Konrad | Sunday, 15.01.2017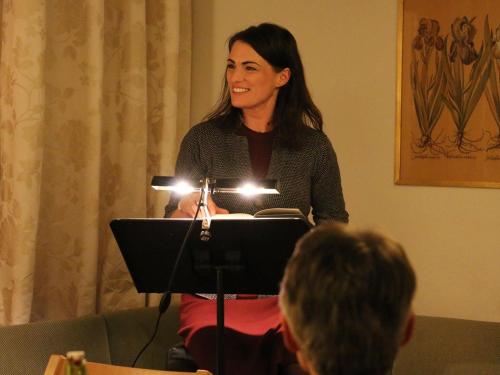 Arno Geiger, The old king in his exile
"Arno Geiger's" The old king in his exile "creates in his simplicity a powerful effect: how near / far are our loved ones to us? How does age change us? Familial relationships, the ongoing process of demolishing an individual from this network, dealing with illness and the end of life are the central motives that made this book so impressive for me. I read it before I came to Vorarlberg. Since I live here, I recognize situations, places and people that were so inaccessible to me. "
Michael Köhlmeier | Sunday, 12.02.2017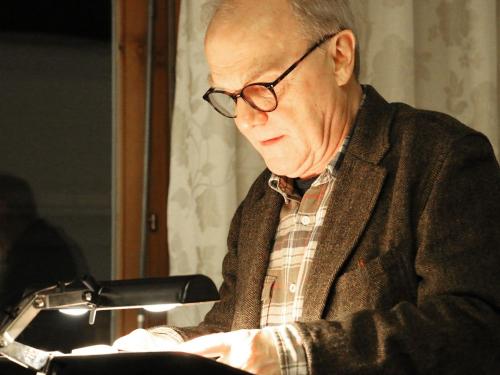 Cormac McCarthy, The Road
Can love be destroyed? The test case: In the middle of the end of the world, a father and his son walk through a ruined country, everything is in danger, morality no longer exists, man is the wolf of man. And behold: nothing can harm the love between father and son. This is what the novel "The Road" by Cormac McCarthy tells.
Raoul Scrap | Sunday, 19.03.2017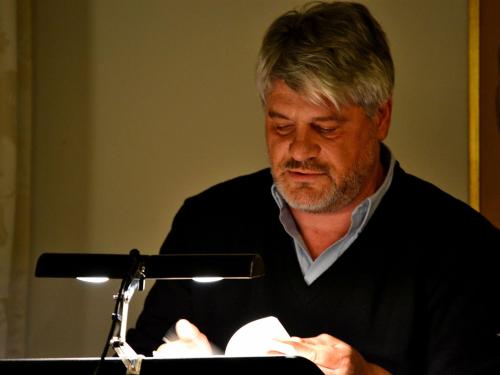 Jean Grenier, Les Îles
It's one of those books that you do not want to talk about too much, not to talk it out before you read it; I want to lure you with the void.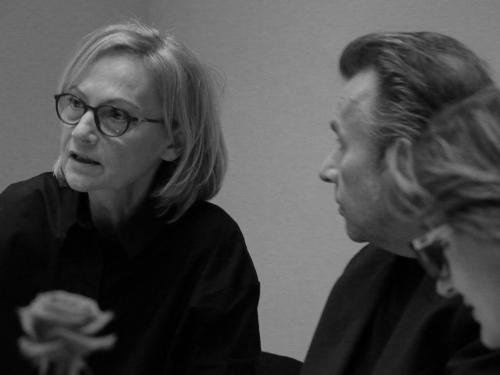 Günther Rösel | Sonntag, 14.1.18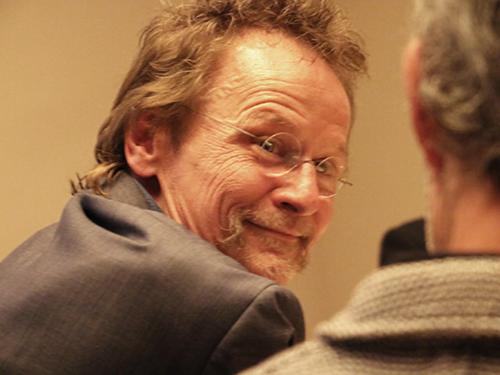 Falling in love. Das kann einem auch mit einem Autor passieren. Aber was heißt schon Autor …?
FREUD. Der Name steht für sich. Ich habe Sigmund Freuds "Zeitgemäßes über Krieg und Tod" mit 15 Jahren erstmals gelesen. Und dann den Briefwechsel mit Einstein. Vieles habe ich damals noch nicht verstanden, aber dieser Ton, diese Radikalität, diese Offenheit für Widersprüche, diese Feinheit des Denkens haben mich ergriffen.
Freud ist mir Mentor und innerer Freund geworden. Und geblieben.
Hospitality in the Vorarlberg way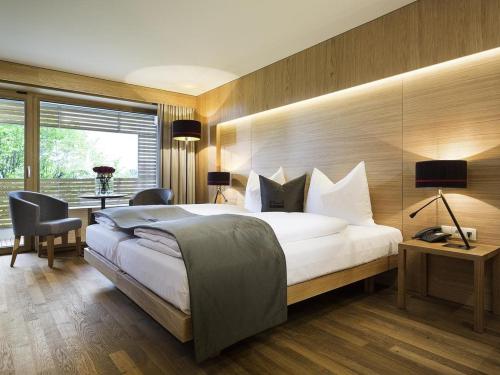 Combine your participation in Schwärzler's fine literary salon with a delightful stay at the Hotel Schwärzler and experience hospitality in Vorarlberg style.