Creative, innovative and delicious
At Hotel Schwärzler in Bregenz great emphasis is placed on variety and regionality. Choose your dream break and your desired menu from a variety of possibilities. Look forward to freshly prepared food and culinary delights made with products from local producers.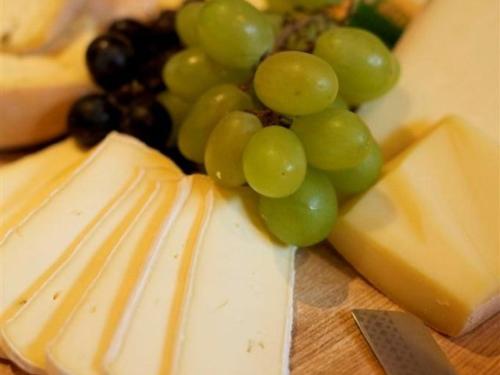 Italian break
Tramezzini, mini pizza, focaccia topped with rosemary, olives or with tomatoes, mozzarella and pesto, grilled vegetables, olives, grissini

Vital break
freshly squeezed juices, raw food sticks with dips, wholemeal rolls with different spreads, fresh fruit skewers
rural break
Farmhouse bread with butter and fresh chives or pot spread, ham and bacon broth, cheese cubes from Vorarlberg cheese selection with fig mustard, yoghurt from organic farmers

summer break
Ice tea and iced coffee, Frozen Fruits, melon with ham, peppers with Gervais, watermelon, garnished bread cube skewers
Oktoberfest
Pretzels with butter, radish, sausage cauldron with sausages, frankfurter etc., sweet mustard and freshly grated horseradish, on request: whistle beer
Sweet break
Fruits Petit fours, small apple strudel, Bosnian nut cake (specialty of the Hotel Schwärzler), chocolate mousse, refreshing sorbet
For all breaks we also serve coffee, tea, water (still and sparkling), juices and fresh fruit.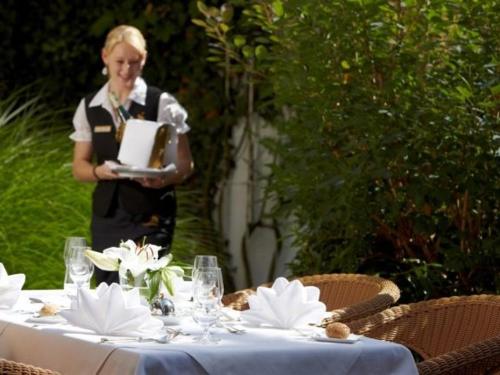 Delicious midday lunch - fresh, light and balanced, a treat in guaranteed 60 minutes
The lunch break offers space and time for great food and socializing. All meals are freshly prepared for you by the kitchen team and convince with highest quality. Here you can recharge your batteries for a successful afternoon.